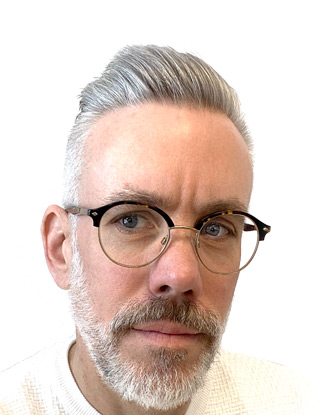 Since the early 90s, I have worked with wireless technologies. My main focus has been on devices that exchanges data. Systems with machines and sensors that communicate with each other, systems that are found in different verticals, in many different use-cases.
I help companies be succesful with IoT. Throughout my career, I have been responsible for hundreds and hundreds of thousands of devices deployed across the globe.
I am a marketer, a tech geek and a senior salesman, all in one package. My driving force is curiosity, and my super-power is my know-how and experience with IoT. I love Key Notes and have had the chance to make several speeches on IoT, 5G and the impact these technologies can have on the environment.
Ulf Seijmer
My career has mainly been in three areas, technology, sales and marketing, in various combinations, but my entire professional life has been in wireless technology.
I have worked in pure sales roles to a mix of sales, technology and marketing
I have worked in senior positions as a sales manager, CEO and regional manager
I have been on the board of Directors of various companies
I have built four companies from scratch
I am good at strategy, but I am also a hands-on person. One of the best ways to lead a group is to be a good role model and practically engage in the work.
Today I am involved in Induo as Chief Innovation Officer, AKKR8 as CTO; I am a board member of the EUTECH IoT Alliance.
Induo
Induo AB is a distributor of hardware in digitalisation and IoT. Induo differs from many other distributors by high competence and by being close to the customer. Induo was founded in 2008, and I was a co-owner until 2021. I am a board member (co-opted board member). I am responsible for some of the key customers, new customer onboarding, marketing and new products. Over the years, I have had personnel responsibility and led individual and group meetings.
AKKR8
AKKR8 AB is an IoT startup that develops hardware for 4G/5G with built-in sensor technology. My role as CTO has been about developing a product for commercialisation. It has been about understanding hardware and software and how they are connected. Setting requirements, running projects and launching a finished product. AKKR8 has an external hardware developer and a part-time software developer, where I led and distributed work and resources.
IoT Alliance
EUTECH and the IoT Alliance is an assignment that I work with a few hours per week. EUTECH's goal is to use technology to drive development to overcome poverty and inequality and achieve a positive change in the climate in time.
My competencies include the following:
Technology
Responsibility for the entire product cycle
Analysing needs
Setting requirements
Sourcing
Elaborate
Test
Document
Onboard the customer
Core competencies
Wireless technologies
IoT data protocols
Basic system knowledge
Basic networking skills
Marketing
PR (won Mynewsdesk press room of the year four times)
Video films (filming, editing, publishing)
Web production (www.induo.com/www.akkr8.io)
Webshop (induo.com + previously induohome.com)
Print (2023 Q1 produced three whitepapers, 204 pages)
Graphic design
Fairs and events
Google Ads
Presentations
I have published a lot of articles in various magazines. I am a columnist for Critical Communication Sweden since 2012.
Sales
Key accounts
Partnership sales
Large and small customers
Social sales
Great skills to lead advanced customer dialogues
Through my technical skills and knowledge of marketing and sales, I have achieved great success through social sales, LinkedIn and my network.