Embark on a Futuristic Voyage: Stockholm's Self-Driving 5G Ferry Ushering Urban Transformation
Are you ready for an exhilarating journey into the future of transportation? Set against the picturesque backdrop of Stockholm, a remarkable chapter in urban mobility is being written. This is a groundbreaking world where a self-driving ferry is propelled by 5G technology – a testament to innovation and sustainability. In this article, we'll explore the exciting project poised to revolutionize urban transportation and redefine how we move through our cities.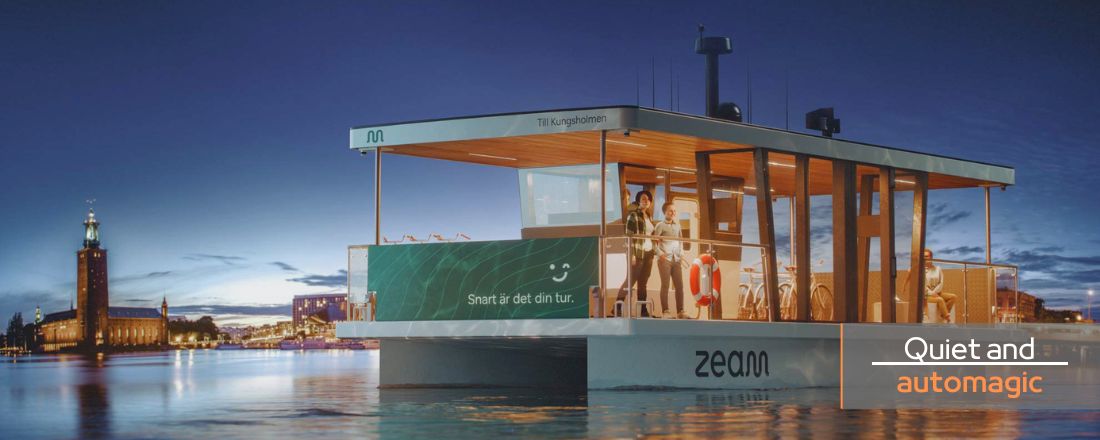 Reinventing Waterways: Stockholm's 5G-Powered Autonomous Ferry
In the heart of Stockholm, a tale of modern maritime adventure is unfolding. The Zeabuz's Zeam service introduces us to an electric, self-driving ferry that gracefully cruises the waters connecting Södermalm and Kungsholmen. Backed by the Swedish Transport Administration's research and innovation fund, this project will enhance maritime transportation and transform life along Stockholm's iconic waterways. With the power of IoT and 5G, a new era of urban mobility dawns, promising efficiency and convenience like never before.
Cruising Without a Captain
Imagine stepping onto a sleek, futuristic ferry where cutting-edge technology and eco-friendly transportation harmoniously coexist. With departures every 15 minutes during peak hours, this self-driving marvel offers a reliable, comfortable, and intimate mode of travel for up to 24 passengers. Whether your journey is for work or leisure, the autonomous ferry guarantees an enjoyable and seamless experience.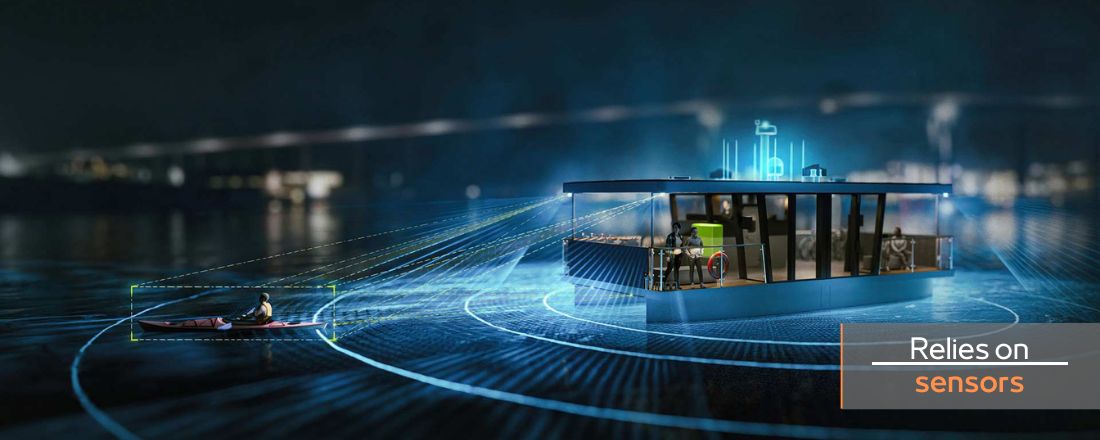 Sustainability Sets Sail: Stockholm's Green Autonomous Ferry
Sustainability takes centre stage in this autonomous ferry project. By harnessing electric propulsion and renewable energy sources, this vessel significantly reduces CO2 emissions, aligning with the city's eco-friendly transportation goals. A zero-emission, energy-efficient operation is not just a promise; it's a commitment to a cleaner, greener future that aligns with Stockholm's vision for an environmentally responsible city.
Navigating with Precision: Advanced Technology and 5G Connectivity
The autonomous ferry's navigation prowess results from Zeabuz's state-of-the-art technology. MF Estelle is outfitted with advanced sensors, including radar, lidar, cameras, and ultrasonic sensors; the ferry scans its surroundings, making intelligent decisions and ensuring precise docking. The integration of AI and GPS technology elevates its autonomous capabilities, while 5G connectivity from Tele2 provides seamless data communication, ushering in a new era of real-time connectivity.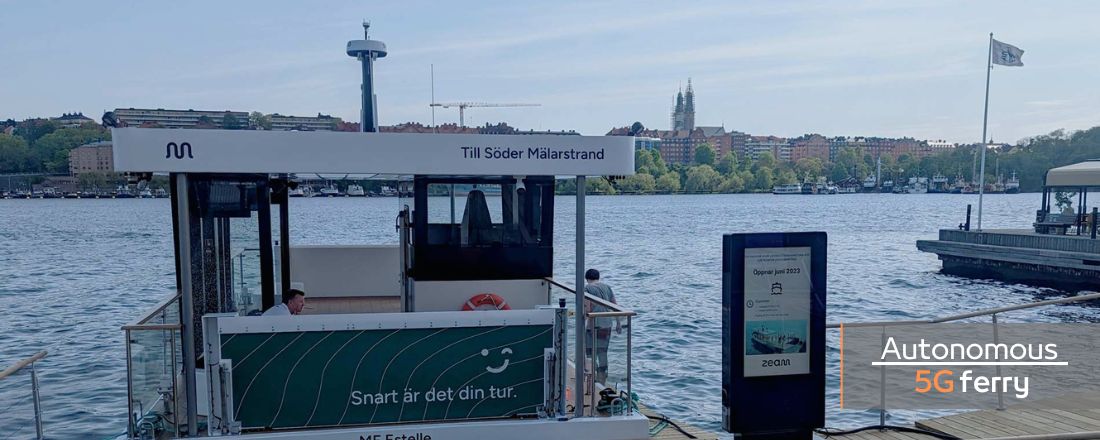 Steering Towards the 2030 Agenda
Beyond transportation, Stockholm's autonomous ferry is a critical step towards realizing the United Nations' Sustainable Development Goals outlined in the 2030 Agenda. Prioritizing sustainable urban mobility and reducing congestion, this ferry project embodies vibrant cities, improved air quality, and responsible progress.
Charting a New Course: Stockholm's 5G-Powered Autonomous Ferry
As an esteemed IoT expert with three decades of experience, I've witnessed the evolution of connected devices. Today, we stand at the brink of an urban mobility revolution, epitomized by Stockholm's autonomous ferry. This self-driving marvel, propelled by 5G technology and sustainable design, symbolizes a future where innovation and environmental responsibility coalesce. From transforming how we commute to steering cities towards sustainable growth, Stockholm's 5G-powered autonomous ferry is more than a mode of transportation – it's a beacon of progress in a rapidly changing world.
Frequently Asked Questions
Q1: How does Stockholm's autonomous ferry utilize 5G technology in its operations?
A1: Stockholm's self-driving ferry relies on 5G connectivity for real-time data communication, enhancing navigation precision and ensuring passenger safety.
Q2: What makes this autonomous ferry project a game-changer in urban transportation?
A2: This project introduces self-driving technology and prioritizes sustainability, reducing CO2 emissions and aligning with the city's green transport aspirations.
Q3: How does integrating AI and advanced sensors contribute to the ferry's autonomous capabilities?
A3: By utilizing AI and sensors like radar and lidar, the ferry scans its surroundings, makes informed decisions, and docks safely, providing passengers with a reliable and enjoyable journey.