I hope you are overcoming the current crisis in good health. I hope the company you work for has managed to adjust if you have had to change. For us entrepreneurs, this crisis has affected us differently. I am humbly grateful to have seen the business thrive when Sweden had to shut down due to Covid. I don't seem to see any impact, business-wise, to the negative. This crisis hit us all in a hurry, and that's the way crises are. They come like toothaches in a hurry, uncomfortably and with varying degrees of ruthlessness.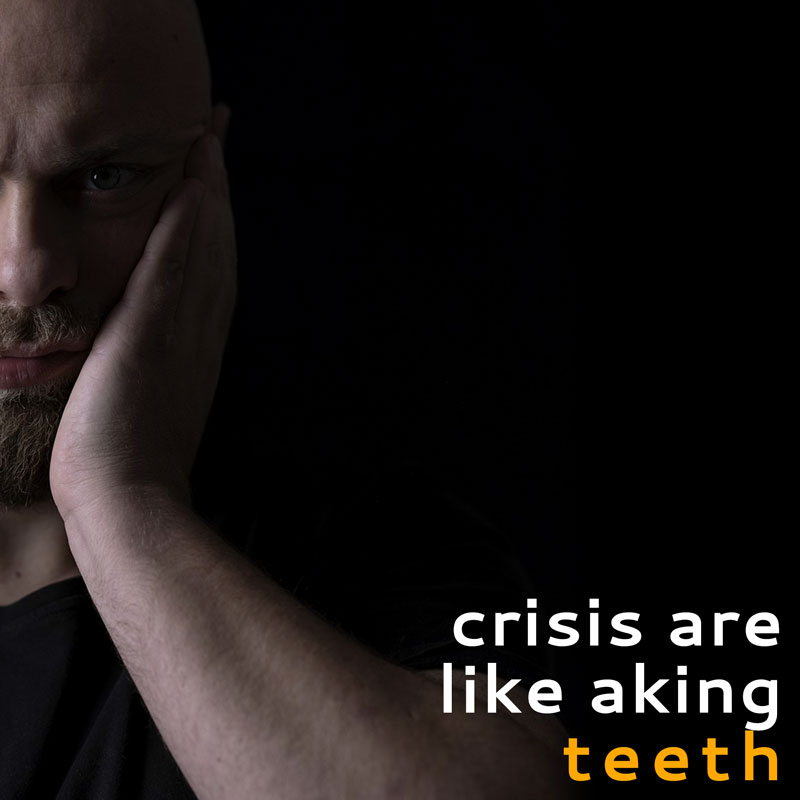 Desperate times call for desperate measures
At the beginning of the crisis, I saw a post from a desperate photographer who had all his jobs cancelled. All assignments were gone overnight. He wondered in desperation what to do next. I don't usually comment widely, but I felt some sympathy for the photographer and also, I had an idea of how he could change his business model that I thought was good. My suggestion was simple. If you can't go to your clients, but your clients need your help in the form of photos, let them take them themselves. It doesn't have to be that tricky. You send off the camera, background, flashes and instructions on how to take the photos yourself. The images won't be as good as someone else will be holding the camera. The customer may not want to pay full price either, but with a bit of luck, you can keep the business, albeit on a smaller scale. I don't know how the story ended for the photographer. But his response was along the lines of it wasn't something he was going to do. He also didn't seem to have any other suggestions to consider that was good, but felt more like the attitude was that there is no way to change the direction of my business.
I may not have had the best business model in the world for him, but I think it's better to try, try to adapt, adjust and find new ways. The "it can't be done" model most likely did not bring him any closer to a solution.
Adjust and adopt
What I have learned from the financial crisis, from the IT crash and the telecom bubble, is to dare to act quickly and to be prepared that the situation can change rapidly. In my mindset, it's about having the ability to adjust in time. It's about the ability to scale up or scale down quickly when needed. And it's about always adjusting your mouth to your food. We, Induo, the company two business partners and I run, were born in the midst of the financial crisis. We got through it, but we came out of it with lessons learned. The lesson is that a business that can adapt quickly is a good model. That's why today we work a lot with external partners, subcontractors who can adapt rapidly. So far, it's been a successful path through the crisis.
I look forward to the challenges after the holidays. I hope that you are also looking forward to challenging autumn, that you dare to make decisions, dare to invest and have the courage and strength to help drive Sweden forward!